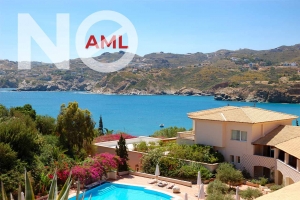 Relaxed AML for overseas buyers
Turkey's relaxed stance on AML regulations makes the Real Estate purchasing process in Turkey a breeze. An overseas buyer investing in Real Estate in Turkey can buy up to 30 hectares in Turkey (with some limitation depending on the location). This provides an excellent investment opportunity. Through our Keller Williams network across Turkey we have access to "not to be missed investment" opportunities; land, commercial buildings, hotels, luxury summerhouses etc.
Access great opportunities & local Know-How without language barriers!
Through our Keller Williams network we have access to great Real Estate opportunities across Turkey. A 1200+ strong team of experts, all specialised in their own districts and / or realty type (flat, house, by the sea, land only etc), are at your service to deliver a comfortable buying experience. We empower you, as "the buyer" with all the local market Know-How you need whilst delivering a service that is as assuring as buying with the same comfort you would do when buying from an estate agency back home.
We will deliver an "English" service throughout. We will make sure that you have access to not only the best Real Estate opportunities across Turkey but also empower you by putting you in touch with the best 3rd party suppliers you may need (solicitors, accountants, renovation companies etc).
Investors and soon to be Retirees alike
The Turkish Real Estate market is ripe with opportunities for both investors who are looking for a quick ROI or those who are looking for a pleasant, prosperous retirement under the sun. Transfer your Pounds to Turkey and live the life you can never imagine to live with the same amount of money in the UK.
Baytu Realty is the brand of Dost (UK) Ltd, a UK registered company. We are part of the Keller Williams global network. Our activities are transparent and globally verified giving you the peace of mind when making an investment for your money, your retirement or both!