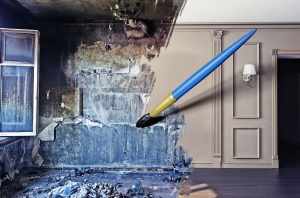 Renovate & Sell
It's no news to anyone in the property industry that the best way of adding value to a property is through renovation. However, it is also not an easy task, which is mainly the reason why it is so profitable. Renovation -BH may be needed for your current home or you may want to get into the renovation business for the sole purpose of profiting. Either way, we are here for you to turn your idea into a hassle free, profitable project.
Sourcing Property & Team for an efficient project
As profitable and quick as it may be, renovation projects are full time jobs that need to be handled by experts. As Baytu Realty, we utilise our network through our global partner Keller Williams to ensure that we bring you the best properties on the market. Once we go through them with you to assess the most suitable one for your purchasing and renovation budget, we finalise the purchase.
Award Winning architect even for budget projects
Our Award winning Architect Indere is an expert in coming up with projects that are versatile both in style and budget. He has won the
2015 – 2016 "International Property Awards Best Interior Design 5 Star Private Residence". He understands the needs of clients and their properties. Indere is an expert in presenting projects that are well within defined budgets of our clients; key to achieving high profitability.
For more about Indere please click here.